The 71st Hong Kong Schools Music Festival & Inter-School Athletics Competition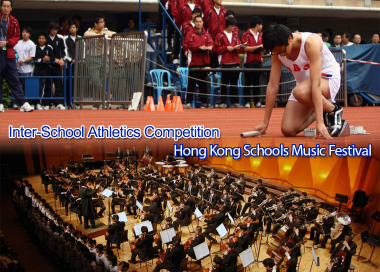 The 71st Hong Kong Schools Music Festival will be held from 25 February to 27 March 2019. With the exception of the events held at the Martha Boss Community Centre, all Group Class events will be open to the public and you are most welcome to come and support our boys. You may view the latest results of the Music Festival by clicking on [this link].
---
Day 1, Day 2 and the Finals of the Inter-School Athletics Competition will be held on 27 February, 5 March, and 8 March 2019 respectively at the Wan Chai Sports Ground. You may access the livestreaming provided by Audio & Visual Team via the following links: [Day 2], [Day 3].
[Updated on 8 March 2019]
Our athletes have fought very hard, successfully capturing the champion in A grade and B grade. Moreover, we came in 1st runner up in C grade and in overall with a high score of 444.

Final results:
| | | | | |
| --- | --- | --- | --- | --- |
| | A | B | C | Overall |
| DBS | 184 | 152 | 108 | 444 |
| LSC | 171 | 150 | 138 | 459 |
| HPCCSS | 64 | 124 | 70 | 258 |
Thanks must be given to all our athletes who worked very hard for our success and our boys, prefects and old boys who cheered for the school.



26 February, 2019