Location of Careers Office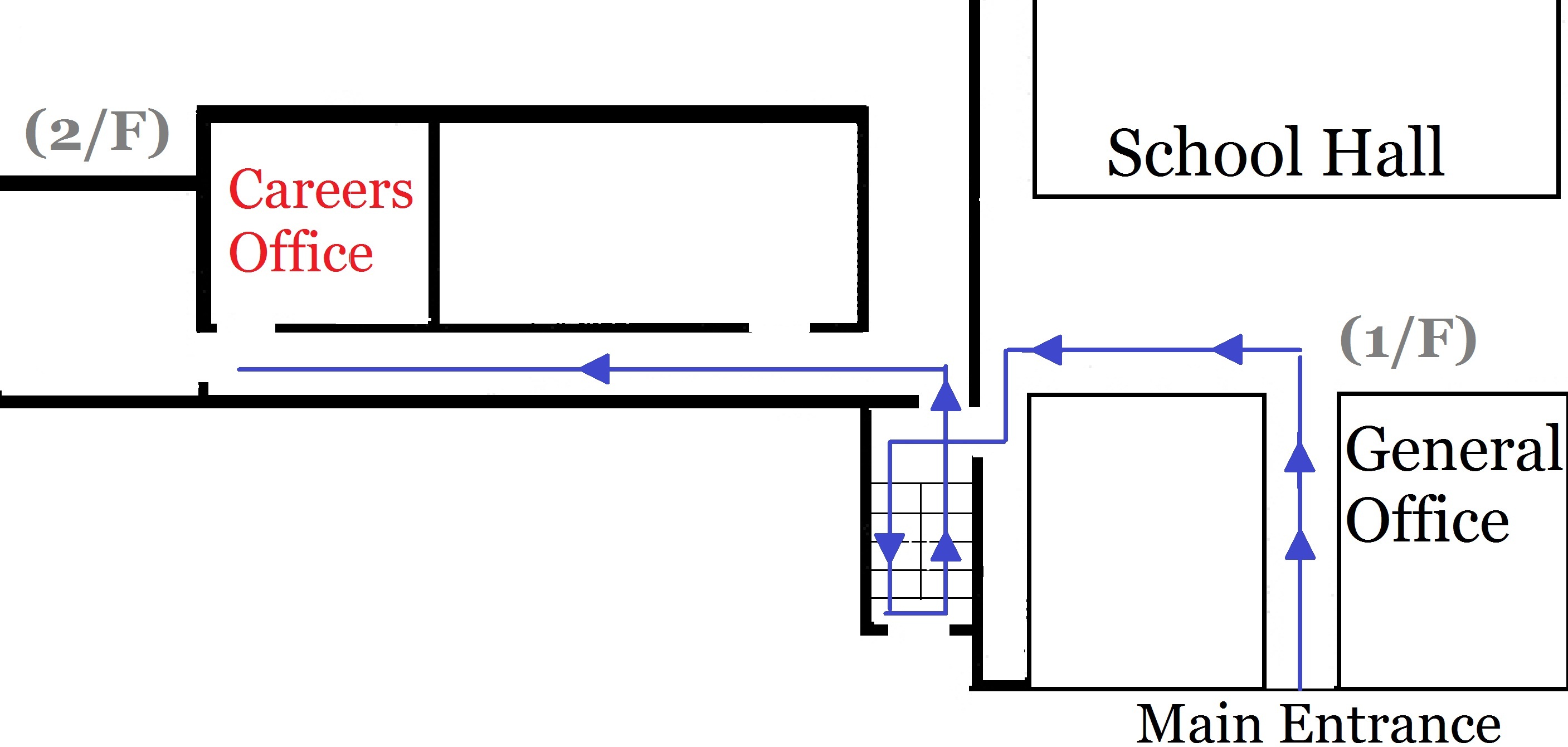 Mission Statment
We seek to assist students to understand the process of career planning, helping them develop their capacities to determine and reach their goals
Objectives
Provide quality career counseling and life planning programs which will assist students to clarify their abilities, interests, academic and career interests.
Develop and maintain communication with different institutions and alumni to maximize students' career needs and interests.
Assist students to understand the range of opportunities available.
Prepare students for careers by providing internship, job shadowing and summer job opportunities.
Provide and maintain a career resources library.
Assist students to relate self-assessment to occupations and learn how to choose between alternative courses of action.
Assist students to plan and execute a strategy to achieve career goals.
Improve the professional standards of the Careers Service, adapting to meet changed needs.
Team Members
Careers Office
Email: dbscareers@gmail.com
Facebook: https://www.facebook.com/#!/pages/Diocesan-Boys-School-Careers-Office/464447380262436