The 69th HK Schools Music Festival & Inter-School Athletics Competition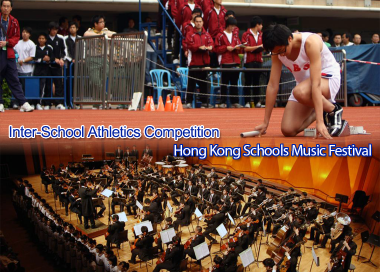 The 69th Hong Kong Schools Music Festival will be held from 27 February to 29 March 2017. With the exception of the events held at the Martha Boss Community Centre, all Group Class events will be open to the public and you are most welcome to come and support our boys. You may view the schedule for the Music Festival from the attachment.
Moreover, you may view the latest results of the Music Festival by clicking on [this link].
Day 1, Day 2 and the Finals of the Inter-School Athletics Competition were held on 22 February, 27 February, and 3 March 2017 respectively at the Wan Chai Sports Ground. We once again won the Overall Champion and the A Grade Champion. Here are the final points:
| | | | | |
| --- | --- | --- | --- | --- |
| | A | B | C | Overall |
| DBS | 206 | 152 | 110 | 468 |
| LSC | 105 | 191.5 | 136 | 432.5 |
Thank you to all our athletes who worked very hard for our success and our boys, prefects and old boys who cheered for the school.

>> Attachment #1: 69th Music Festival Timetable_DBS Website.pdf <<



07 February, 2017